Final Report from Jakarta
By Elizabeth "Like" Lokon, August 22, 2023
I'll head back home in a couple of weeks. Let me count the ways that my Fulbright experience has given us better intergenerational connections here in Indonesia through the OMA and ScrippsAVID programs.
New friends and a new Center for the Study of Sustainable Community (CSSC):
Trying to implement OMA in a new language, culture, and society requires more than just a great idea and support from Fulbright. I needed a team of people who are willing to volunteer their time, energy, and creativity because they believe in OMA's mission of using art to build intergenerational relationships. I was so fortunate to befriend a great group of people. Mira Balya and Esthetika "Tika" Wulandari are critical in their role as OMA trainers. They implemented the OMA program, trained new facilitators and volunteers, and mounted a successful OMA art show. Dr. Christiany "Chen" Suwartono and Dr. Kevin Kristian are my counterparts at Atma Jaya University's psychology department and medical school. Dr. Suwartono established a brand-new center called Pusat Studi Masyarakat Berkelanjutan or the Center for the Study of Sustainable Community (CSSC- https://cssc.carrd.co/) at Atma Jaya to provide OMA and ScrippsAVID a home with the needed infrastructure and research base. Dr. Kristian, Mira, and Esthetika are all members of CSSC, as well as several other colleagues from other universities. Pictured below is the "OMA Team." The entire Fulbright project could not have launched without everyone's help pictured below.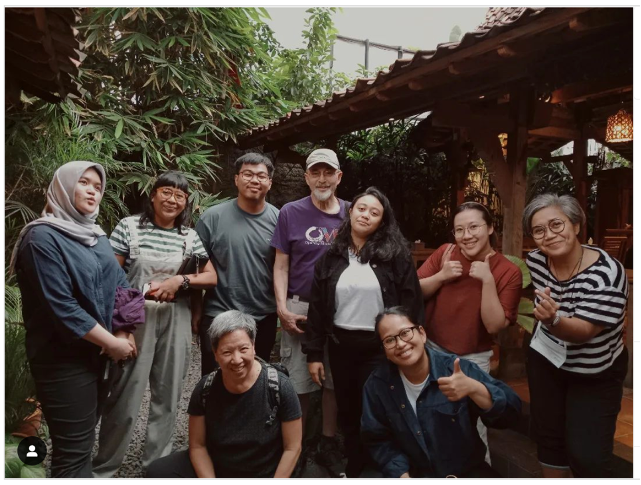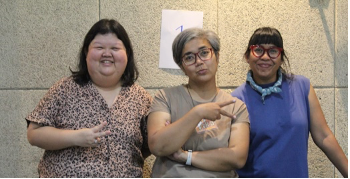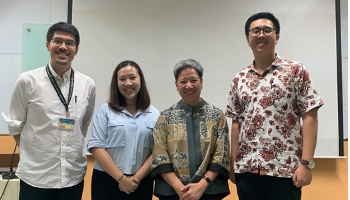 OMA's new home base: The Atma Jaya University campus clinic
Atma Jaya also provided OMA with a physical space to keep our art supplies, try out art projects, or even meet OMA clients in the future, at its BSD campus clinic on the second floor. Services on the first floor takes care for of our bodies and the second takes care of our minds and spirit!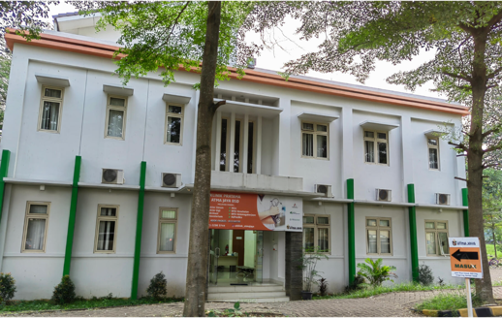 New community of OMA Trained Facilitators:
The primary way that OMA benefits more older adults living with dementia ("Orang Dengan Demensia" or ODD is how we say it here in Indonesia) and students paired with them is through training more OMA Facilitators. These facilitators then in turn train the students to volunteer in the OMA programs and plan all the weekly art projects that the ODD will enjoy. The OMA Team conducted two training sessions and trained 42 OMA facilitators. The training participants include faculty members, college students, professional caregivers, and community activists. Although trainees are pleased with the quality of the training (average overall rating 4.5 out of 5), how many of them will actually implement the OMA program remains to be seen. I wish them all the best and the Scripps Gerontology Center at Miami University welcomes all new members to the OMA community.